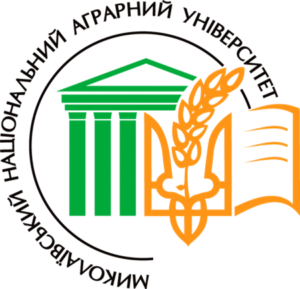 Mykolayiv National Agrarian University is the leading institution of higher education in the south of Ukraine.
According to the rating of the agrarian institutions of higher education (III-IV levels of accreditation) University is the second and it won the honorary title of "The Leader in Modern Science and Education".
In conformity with Bologna accords that aim to create the European higher education area by making academic degree standards and quality assurance standards more comparable and compatible throughout Europe, Governing body of MNAU alongside with implementation of the Bologna educational system principles to educational process, also aspires to strengthening and expansion of international contacts with foreign educational institutions. That is why MNAU adopted a policy of membership in educational organizations, such as Magna Charta Observatory, Institute of International Education, The American Council on Education and The Talloires Network; participating in European Union research and mobility programs (Tempus, Seventh Framework Program); and organizing academic exchange abroad. Reformation of educational services and development of key ideas of the Bologna process in Ukraine caused an objective need for effective international cooperation. MNAU pays considerable attention to improving the quality of education, applies the ECTS technology since 2004, develops curriculums and courses to fit nowadays situation. Implementation of given project is so essential for MNAU and the whole Ukrainian education.
Mykolayiv National Agrarian University has 11 buildings with a total area of 89731 m2, including 69,735 m2 of educational and laboratory facilities.
Material and technical basis for the preparation of foreign students is as follows:
– classrooms with modern multimedia equipment;
– qualified comprehensive methodological support;
– specialized labs, which contain all the necessary equipment and software for teaching and improving the quality of educational services to students.
 Computer classrooms have both wired Internet and Wi-Fi, which provides staff and students access to modern sources of information.
Students can use the dormitories, dining rooms, sports facilities, libraries and reading rooms, which are located at the Mykolayiv National Agrarian University campuses. University's hostel # 2 situated 50 meters from the main academic building.  Hour security groups and curators will provide continued safety of residence.
 The University has student cafeteria up to 400 persons as well as 3 buffets.
Complex of sports facilities consists of four halls. The total area of sports facilities is 3034,1 m2.
Three Assembly halls of the University can accommodate up to 740 people.
Important role in the educational process plays University Scientific Library, which remains the main source of the formation of theoretical knowledge of students. Total area of the Library is 1594 m2, depository's area – 272 m2. Library has eight reading rooms, with specialized and fiction literature, free Wi-Fi and computers.